2020-01-14
|
Prof. Dr. Markus Huff new head of Knowledge Exchange Lab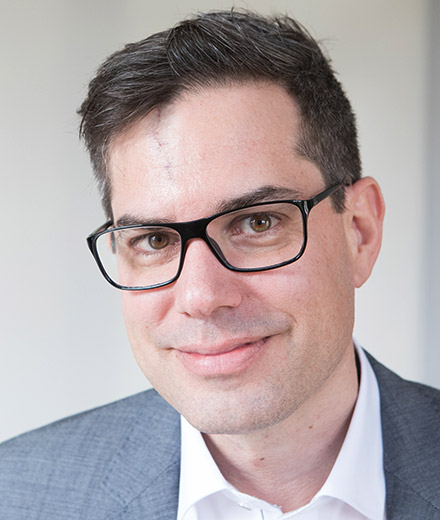 On 1 January, Dr. Markus Huff was appointed to a W3 professorship at the University of Tübingen. In addition to managing the Applied Cognitive Psychology research group at the Department of Psychology, he will also be head of the Knowledge Exchange Lab at the Leibniz-Institut für Wissensmedien (IWM). "Prof. Huff will continue the successful work here and at the same time introduce innovative topics," emphasizes IWM Director Prof. Dr. Ulrike Cress.

The cognitive psychologist had already worked as a research assistant at the Tübingen IWM from 2004 to 2010 before being appointed Junior Professor of General Psychology at the Eberhard Karls University. "This background and his dual function qualify Prof. Huff to further promote the exchange and cooperation between the non-university IWM and the university's Department of Psychology and, as a result, to enrich the work of both institutions," stresses Prof. Cress. She also thanks the provisional head of the Knowledge Exchange Lab, Dr. Jürgen Buder.
In his research, Markus Huff is interested in the question of how people learn and acquire knowledge with dynamic media - a focus that the Knowledge Exchange Lab at the IWM is also dedicated to. As the subsequent head, Markus Huff will further develop the lab and add individual research topics to it. In the future, for example, the team will investigate how processes of knowledge exchange can be supported with methods of machine learning and artificial intelligence. Tübingen, with its diverse university and non-university research institutions, is an ideal location for interdisciplinary work on these important topics, explains the new head.

Markus Huff studied psychology and computer science at the University of Tübingen where he received his doctorate in 2007. In the past two years, he worked as head of the Research Infrastructure Department at the German Institute for Adult Learning (DIE) in Bonn.
---