2019-04-08
|
Science in funny: IWM researcher Dr. Danny Flemming at Fürther Science Slam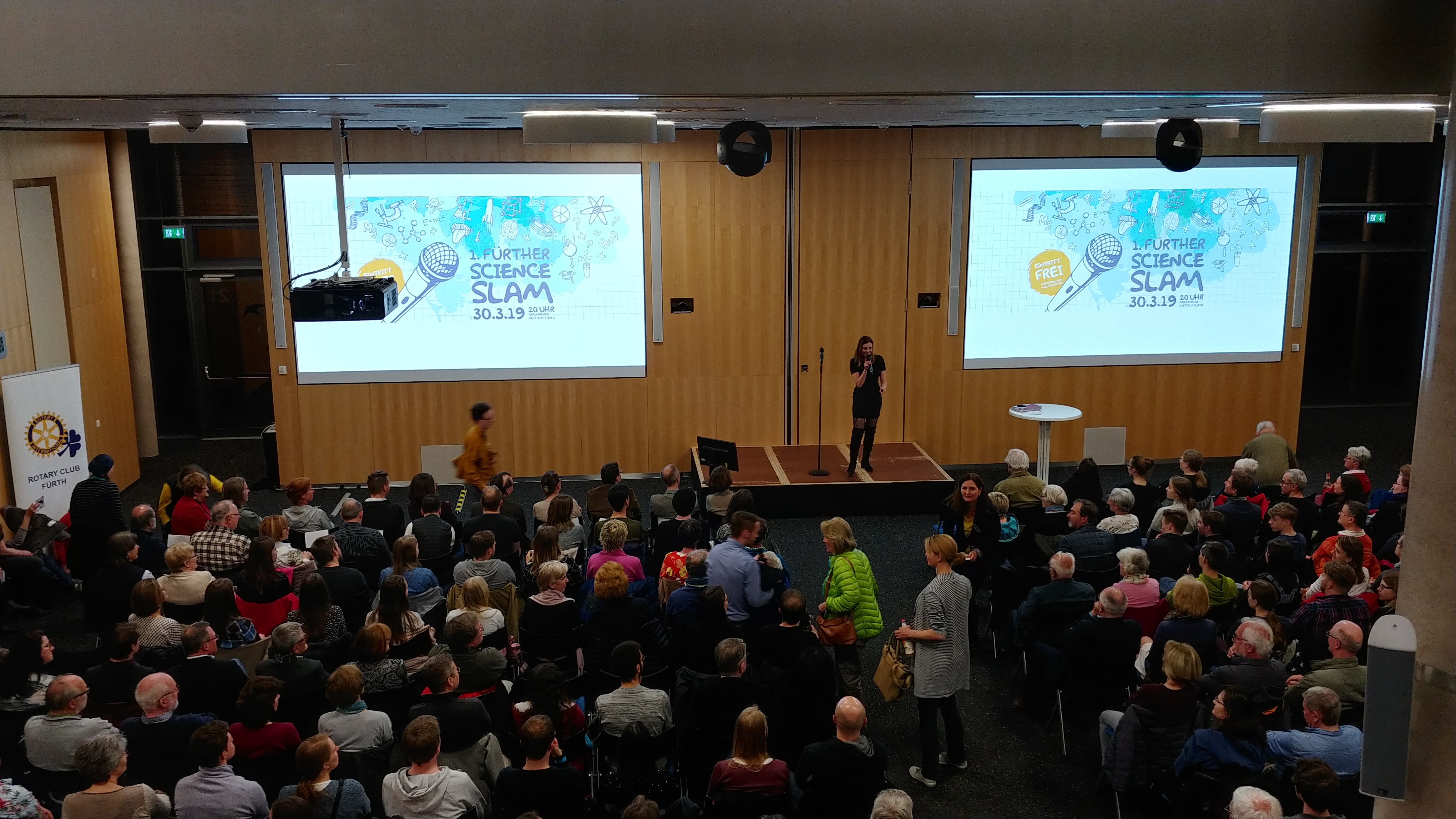 Endless complex sentences or tables full of numbers – for many, science is above all one thing:  as dry as dust. But not for Dr. Danny Flemming of the Leibniz-Institut für Wissensmedien. As a science slammer, the IWM researcher even makes his audience laugh with topics like "Fragility of scientific findings".

At the first Science Slam of the Rotary Club Fürth, the psychologist and six other scientific entertainers competed for the audience's favour on March 30, 2019. In the sold-out hall of the Fraunhofer Institut the scientists engaged with 10 minutes slams from network technologies to German fun facts in an intriguing competition. As opener of the evening Flemming explained the guests "How people who have no idea about science understand scientific reports". Unfortunately, they often fail to understand: While the majority of people prefer clear and simple messages, researcher only make definite statements when results are unmistakable. With a lot of humour, Flemming unambiguously showed that most scientific findings are in fact ambiguous, that means fragile or only partially generalizable.

Whether witty, surprising or in a very sensitive manner, the speakers attracted the attention of the audience. And the enthusiasm was enormous not only in the hall. More than 100 visitors had to stay outside the doors of the institute due to the large crowd. Their consolation: A poetry slam under the open sky with the spontaneous slammers.

---