2021-09-16
|
Live and in Colour: IWM Junior Researchers at Media Psychology Conference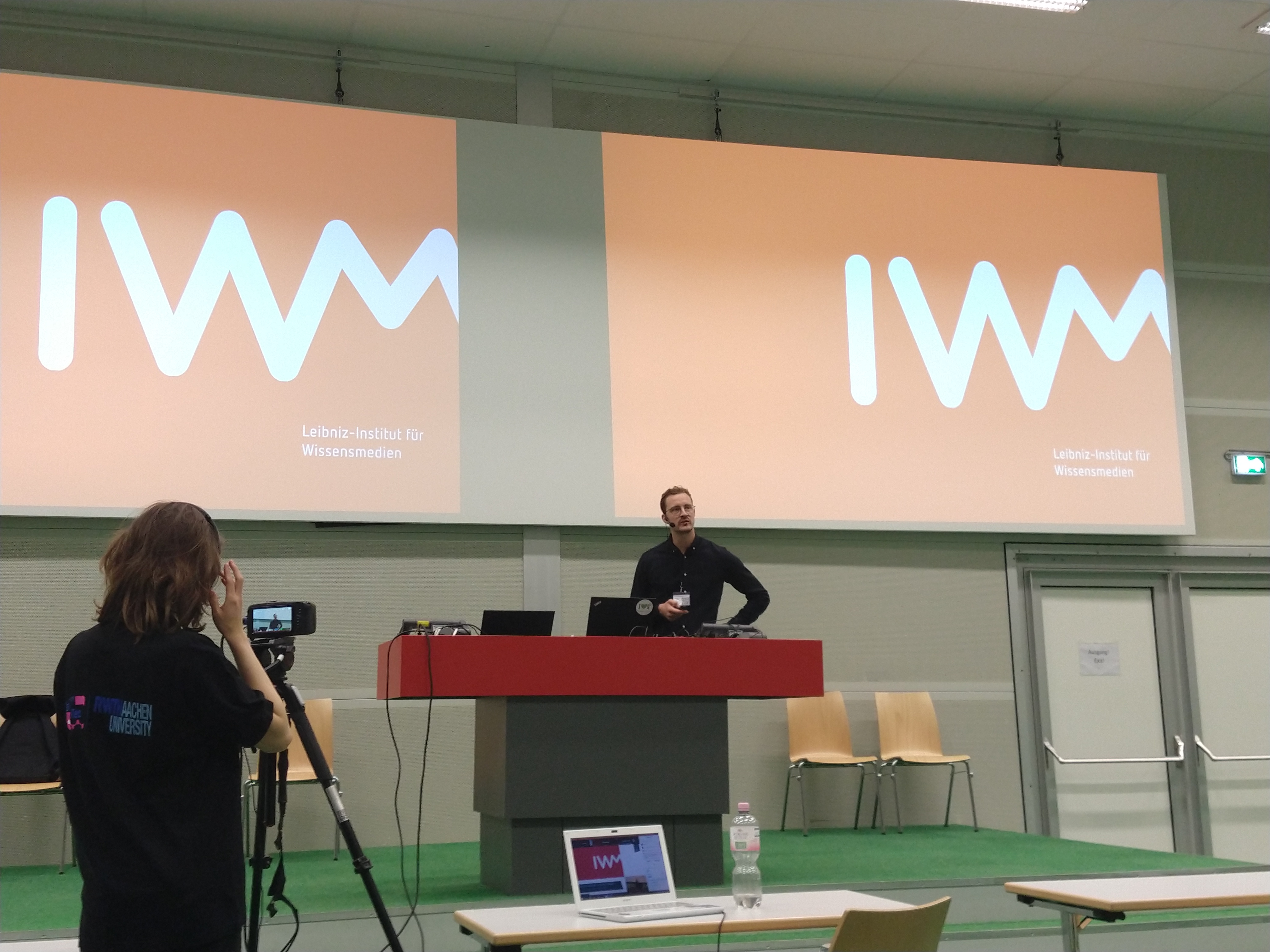 What was part of the everyday life of all scientists two years ago is now a cause for special joy: The IWM was represented by a total of seven people at the Media Psychology in Aachen last week. Lara Wolfers, Stefanie Ritz, Franziska Gaiser, Dr. Christine Anderl and Prof. Dr. Sonja Utz from the junior research group Social Media presented their research results on-site at the poster sessions, while Fritz Becker from the lab Knowledge Exchange participated remotely.

In addition, Dr. Dominik Neumann presented his new research project on the topic of "Morality in Social Media" in a so-called position paper. The project aims to investigate how people construct their moral foundations and what role information and opinions conveyed via social media play in this process. "We know quite a lot about how information is spread on social media and what factors contribute to a topic going viral. However, we know much less about which cognitive processes take place inside the individual when, for example, posts are read in which moral questions play a role," says Dr. Dominik Neumann about the rationale behind his project.

Should researchers be able to successfully gain insights into how people process information and statements shared via social media, new opportunities for mediation could be unlocked: instead of contributing to the polarisation of a topic, posts containing moral issues could be designed to keep avenues for exchange and discussion open. Following the lecture, the international audience, which participated both on-site and via digital means, engaged in a lively discussion on the topic. Prof. Dr. Sonja Utz was pleased about her first on-site conference in a long time. Summing up the experience, she said "it was great to finally meet many colleagues again in presence and to exchange ideas in person. An all-around successful event."

---