2022-05-11
|
Prof. Dr Katharina Scheiter Appointed to the University of Potsdam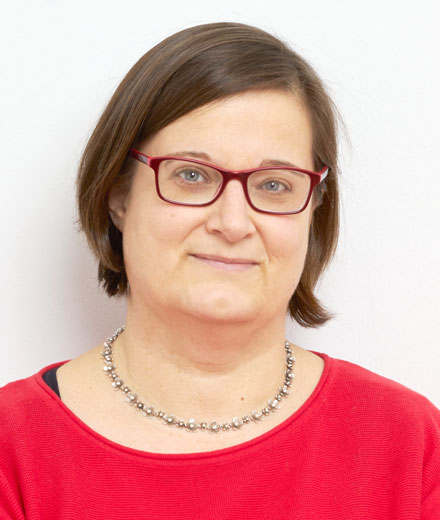 On 1 May 2022, Prof. Dr Katharina Scheiter, who previously headed the IWM's Multiple Representations lab for many years, took up a position at the University of Potsdam. She has been appointed to a professorship funded by the Hasso Plattner Foundation, which also entails the establishment of a centre for digital education in Potsdam.
Katharina Scheiter has played a decisive role in shaping and guiding the IWM's work since its inception in 2002. In addition to her professorship at the University of Tübingen, which she held since 2009, she successfully carried out numerous DFG-funded projects and was significantly involved in establishing key IWM-related schemes. Acknowledging her longstanding contribution, IWM Director Prof. Dr Ulrike Cress noted that 'the LEAD Graduate School, the Tübingen Digital Teaching Lab and the Tübingen Centre for Research and Transfer on Digitisation in Teacher Education are all projects that Katharina Scheiter played a significant role in establishing and which will remain important pillars of our institute in the future'. Bidding her farewell, Cress adds 'I am very grateful for her many years of successful commitment and wish her all the best for her new tasks, which I hope will keep us connected'.
The Multiple Representations lab will continue to operate under the provisional leadership of the IWM Director.
---