2014-12-03
|
Prof. Friedrich W. Hesse re-elected for vice-president of the German Leibniz Association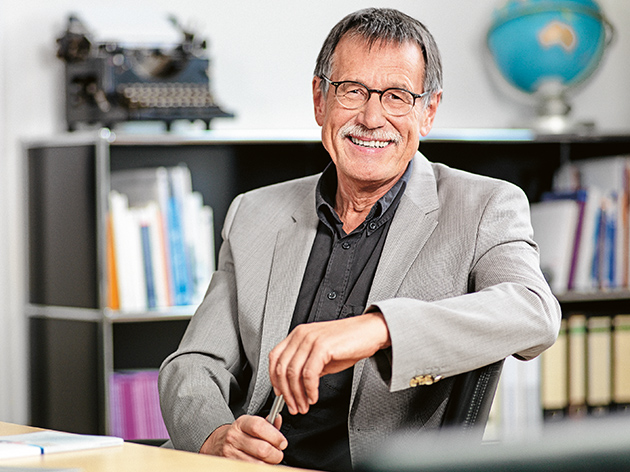 During its annual general assembly at the 28th of November in Berlin, the German Leibniz Association elected a new directorate. Prof. Dr. Dr. Friedrich W. Hesse, director at the Knowledge Media Research Center in Tuebingen, was re-elected as scientific vice-president of the Leibniz Association for the next two years. The Leibniz Association is an umbrella organisation for 89 institutions in Germany conducting research or providing scientiftic infrastructure.

The steering committee of the Leibniz Association is responsible for the management and strategic agenda of the research community and represents the Leibniz Association outwards.

The cognitive scientist Hesse is Executive Director of the Knowledge Media Research Center (KMRC) in Tuebingen as well as Head of the Department for Applied Cognitive Psychology and Media Psychology at the University of Tuebingen. He is also initiator of and speaker for the first ScienceCampus in Germany on "Informational Environments".


---