2018-11-13
|
Social media – what are the benefits? Sonja Utz as expert on work-related social media usage at different events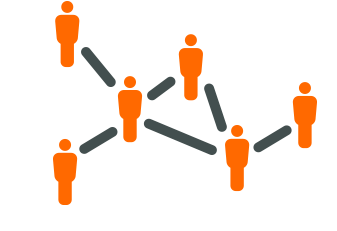 Social media have become essential to the communication of companies. Today almost all businesses use Facebook or Instagram for marketing; and Enterprise Social Media for their knowledge management. "But if employees use Xing, LinkedIn or Twitter, it is often seen with scepticism", says Prof. Dr. Sonja Utz of the Leibniz-Institut für Wissensmedien (IWM). "But especially these platforms offer benefits and can lead to more creative ideas, information advantages and informal learning."

For several years, Prof. Dr. Sonja Utz has investigated at the IWM how social media can be used in a work-related context. This November, the head of the junior research group Social Media is on the move as expert on the effects of work-related social media use at different events:
At the 82. Mercedes-Benz Social Media Night (#mbsmn) on November, 14 Utz will answer the question what benefits LinkedIn, Twitter and Xing have ("LinkedIn, Twitter, Xing – was bringt (mir) das?"). She will describe the current state of science on this matter and will present results of her panel study on the use of business networks.
At the 1. Forum Fortbildung BW on November, 30 in Stuttgart, Utz will show that training and informal learning does not only take place in workshops but in everyday life through the use of social media. YouTube, for example, offers "How to…" videos on professional skills and Twitter provides with its hashtags opportunities to find communities for further training. In her talk on the advantages of social media for further training ("YouTube, Twitter, Xing: Das Potenzial sozialer Medien in der (informellen) Weiterbildung"), Utz will show how to make use of this potential.
---