2022-09-29
|
Successful dissertation defence: Lydia Kastner on the medium of art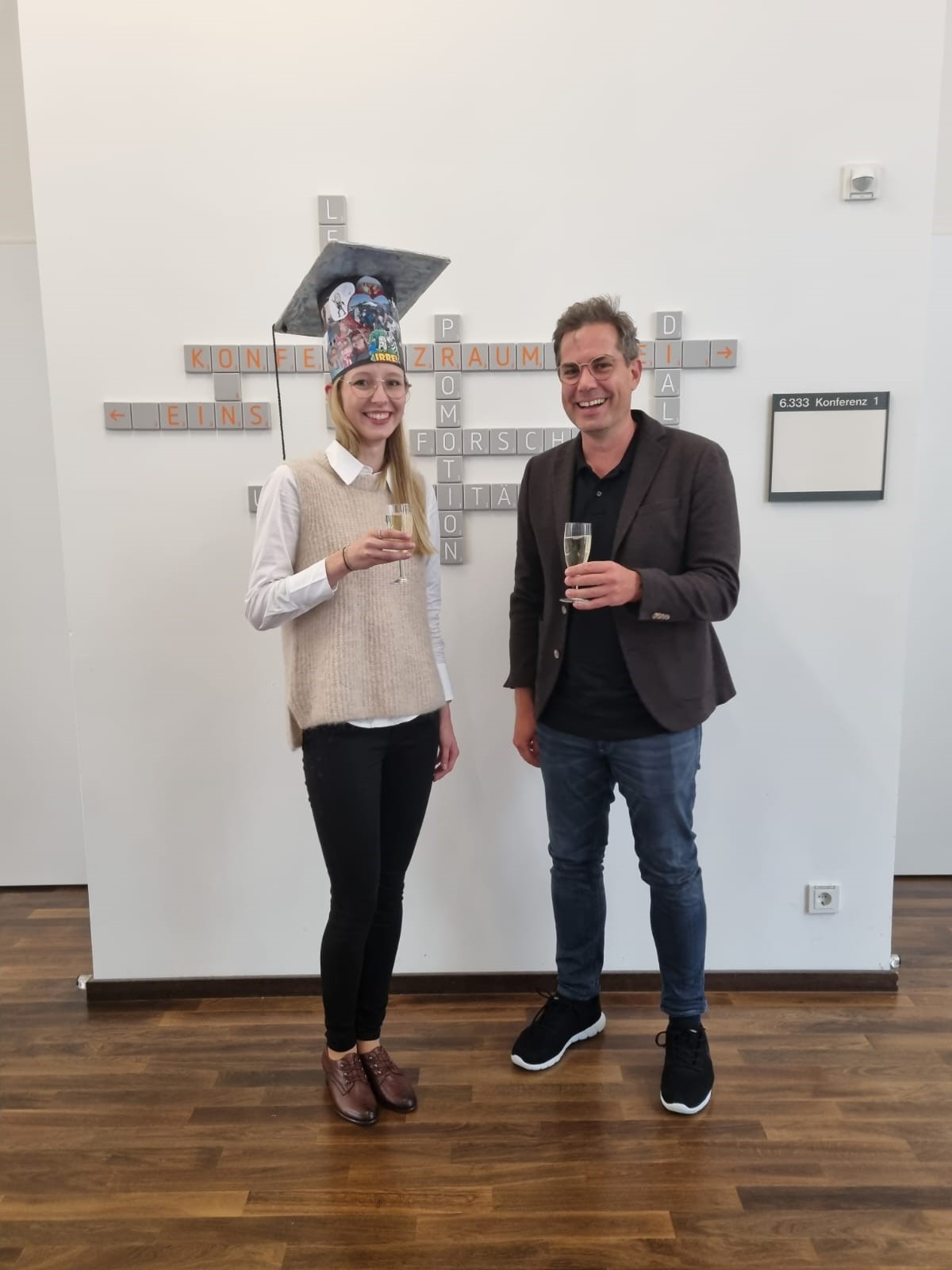 Can Engaging with art promote the development of socio-emotional competencies? That is what Lydia Kastner, a former doctoral student in the Multimodal Interaction lab, asked herself and put the thesis to the test. For her dissertation, she teamed up with the Herzog Anton Ulrich Museum in Braunschweig to develop a course programme consisting of three drawing courses in which almost 300 young people between the ages of 12 and 19 took part.

A 'traditional' drawing course focused primarily on conventional aspects of the different art periods. The other two drawing courses were psychologically instructed and explored the topics of emotions and self-concept. The result: Yes, engaging with art can promote the development of socio-emotional competencies. 'But of course we have to look at it in a more differentiated way', Lydia Kastner explains. 'Our studies have shown that participants' ability to recognise and correctly classify emotions improved when they had been specifically trained in identifying them as part of the psychologically instructed emotion course'.

This involved, for example, recognising the emotions of Cain and Abel in a painting or tracing emotions such as fear and anger, amplifying them or drawing them using selfies. This also applies to the self-concept course. 'The youth who only attended the traditionally structured course on art periods were not able to strengthen their socio-emotional competencies by doing so'. Not only did Lydia Kastner present the results as part of her successful dissertation defence on Friday, 16 September, but they are also integrated into the education department of the Herzog Anton Ulrich Museum and are thus directly put to practice.
---